About Us
---
Take in spectacular, panoramic views overlooking Seneca Lake at our 80 acre farm-winery. Our ideal location is 7 miles north of Watkins Glen and planted with 17 varieties of grapevines.
---
Winemakers Vinny Aliperti and George Nosis use their combined experience and distinctive style to create wines that are consistently clean, well defined and expressive of Atwater Estate Vineyards. Dynamic Rieslings, Chardonnay, Pinot Noir, Syrah, artful blends, sparkling wines and sweet selections are all part of our portfolio. Surely we have something to please everyone.
From vineyard to tasting room, our staff has remained consistent throughout the years, bringing our visitors a warm feeling of familiarity. A gem on the Seneca Lake Wine Trail, we invite you to experience the authenticity of Atwater Estate Vinyards.
The Finger Lakes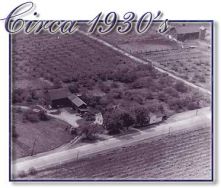 Thousands of years ago, glaciers gouged their way through this region of New York, leaving eleven glorious lakes. The Iroquois Nation that once thrived in these fertile valleys believed the Great Spirit had blessed the land by placing her hands on the earth. After she lifted her fingers, the remaining impressions left on the land filled with water and became the "Finger Lakes". The rich, fertile soils combined with the deep lakes and rolling valleys create an ideal climate for growing grapes.
A History of Our Vineyards
Located on the southeastern hillsides of Seneca Lake, Atwater's Vineyards date to the early 1900's when native varieties like Catawba and Concord reined the region. In 1970, it was purchased by Minnesota newspaperman and wine entrepreneur Bill Moffett, creator of Vineyard & Winery Management Magazine, several prestigious commercial wine competitions and trade shows. He began planting French-American hybrids and vitis vinifera on the farm. Within a few years, Chardonnay, Marechal Foch, Seyval, Chancellor and Chelois started to take root and were flourishing.
By early 1980, Moffett had sold the land to locals Ed & Joanne Grow who opened Rolling Vineyards Farm Winery under the New York Farm Winery Act of 1976. This new law enabled grape growers to open a winery on their farm, and was the true beginning of today's thriving Finger Lakes Wine Region. Ed continued to plant more varieties, including Riesling, Gewurztraminer and Vidal Blanc, continuing to make and sell wine using the farm's early-century barn as the production facility and tasting room.
From 1981 to 1991, Rolling Vineyards continued to operate, and even tied with Wagner Vineyards to win New York State's first "Governor's Cup", the highest award a New York wine can win. However, the wine business in the Finger Lakes during this time did not have the recognition or tourism-interest it has today, and Rolling Vineyards closed its doors in 1991.
The vineyards were still cultivated and the grapes were contracted out to other wineries in the region. In 1995, the previous tasting room of Rolling Vineyards was rented to Swedish Hill Vineyards to use as a tasting room for their line of sparkling wine. Dubbed as the "Finger Lakes Champagne House" the tasting room continued to operate out of the old barn until moving north to a new building in early 1999.
Atwater Estate Vineyards
In late 1999, local entrepreneur Ted Marks purchased the established vineyards and Atwater opened its doors for wine tastings and sales in September of 2000. With the help of his previous son-in-law, Phil Hazlitt, whose winemaking expertise, vineyard knowledge and high standards helped establish our philosophy of creating consistent, clean and innovative wines, Atwater quickly gained reputation as one of the most exciting new wineries of the region.
Winemaker Vincent Aliperti has been in charge of the cellars since 2003. He began his winemaking career on Long Island apprenticing under Roman Roth at Wölffer Estate from 1997-1999, learning traditional techniques in a state-of-the-art facility. In 2000, he and his family moved to the Finger Lakes Region and was hired at the legendary Hermann J. Weimer Vineyard on Seneca Lake as Assistant Winemaker where he was first exposed to Riesling production.
Vinny's winemaking style is often described as crisp and fruit-driven with a focus on creating intense but balanced wines. His dynamic approach has earned him praise both locally and nationally, including several write-ups in The Wine Spectator and New York Cork Report. With Ted's blessing, Vinny and his wife Kim started their own label, Billsboro Winery, in Geneva, NY in 2007. Sourcing grapes from Sawmill Creek Vineyards on Seneca Lake, Billsboro specializes in producing small lots dry vinifera wines.
The vineyards continue to develop as we increase the vinifera acreage, including Riesling, Pinot Noir, and Cabernet Sauvignon. Currently planted with sixteen different varieties of grapes, we continue to expand and experiment with other varieties such as Syrah and Lemberger. Currently our vineyard consists of 68% vinifera, 30% hybrid, 2% native varieties. We produce 8000 cases per year.